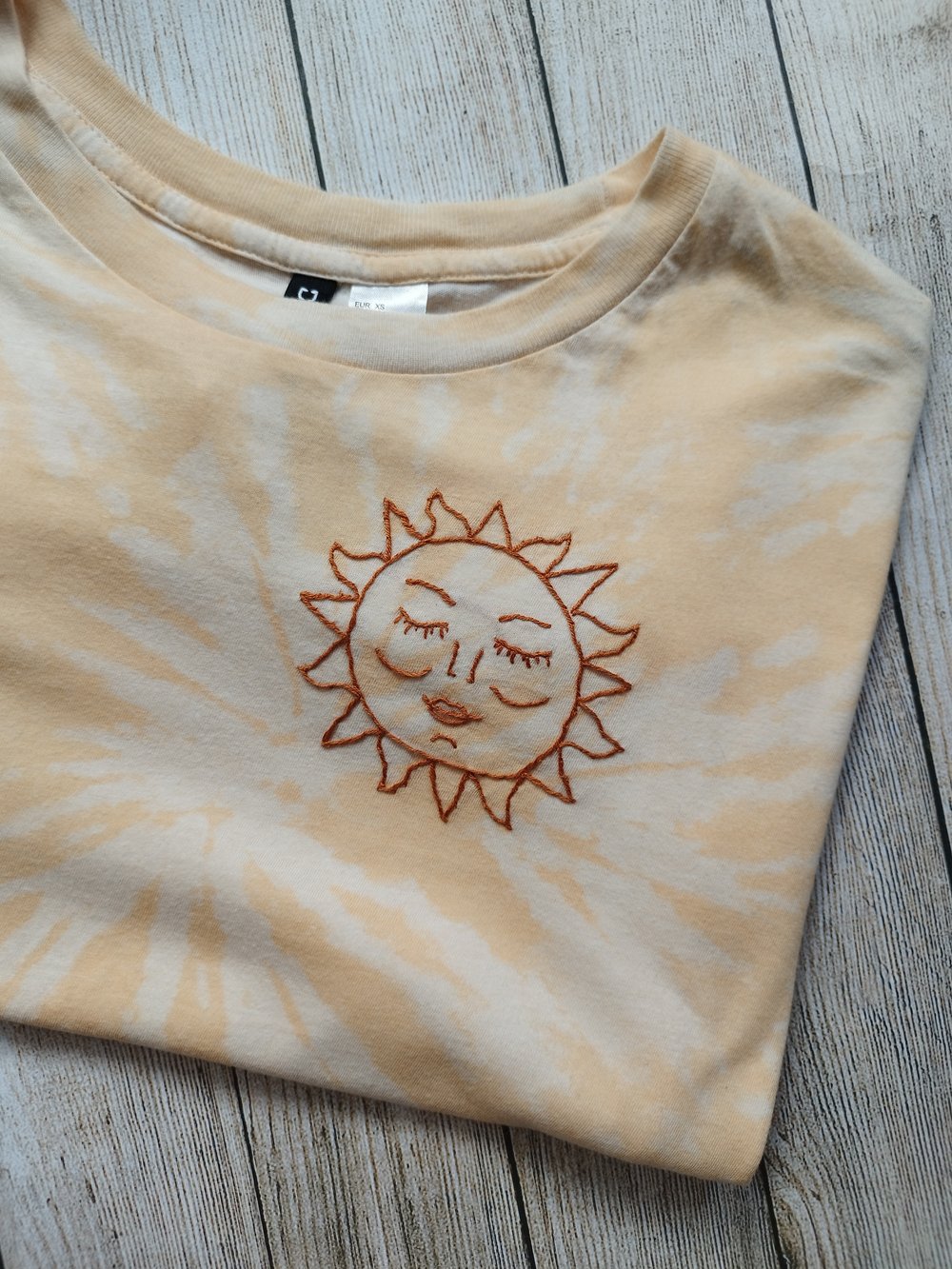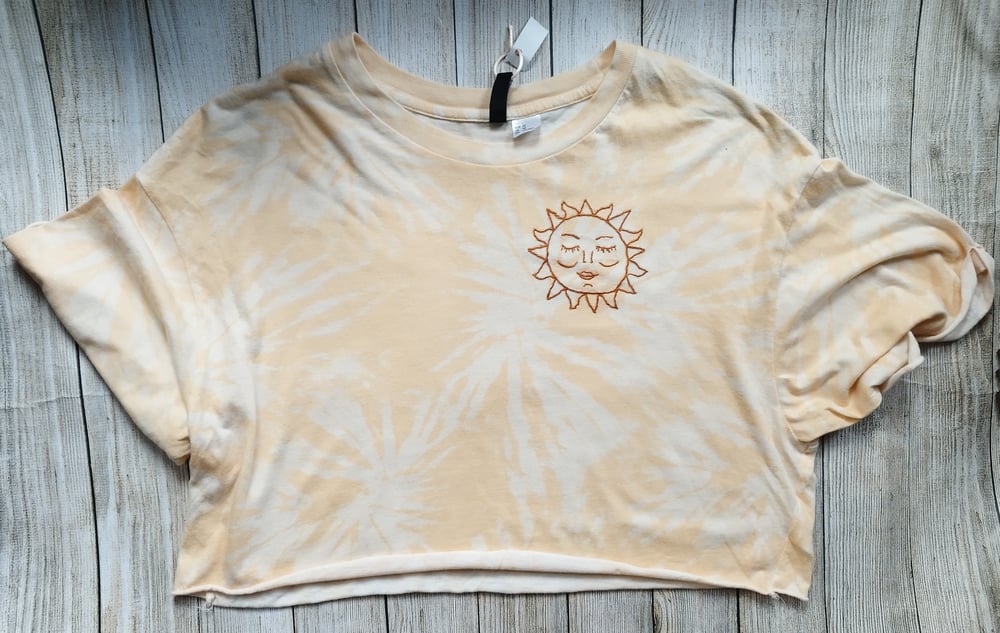 Peach tie-dye, boxy crop tee, with sun motif hand-embroidered in burnt orange embroidery thread.
The embroidered section is backed with iron-on fabric to prevent irritation/rubbing.
Size 8-10. Length from shoulder to hem is 16 inches, width from armpit to armpit is 20 inches.
Originally from H&M (XS). 100% cotton. Made in India.