leopard head vintage jumper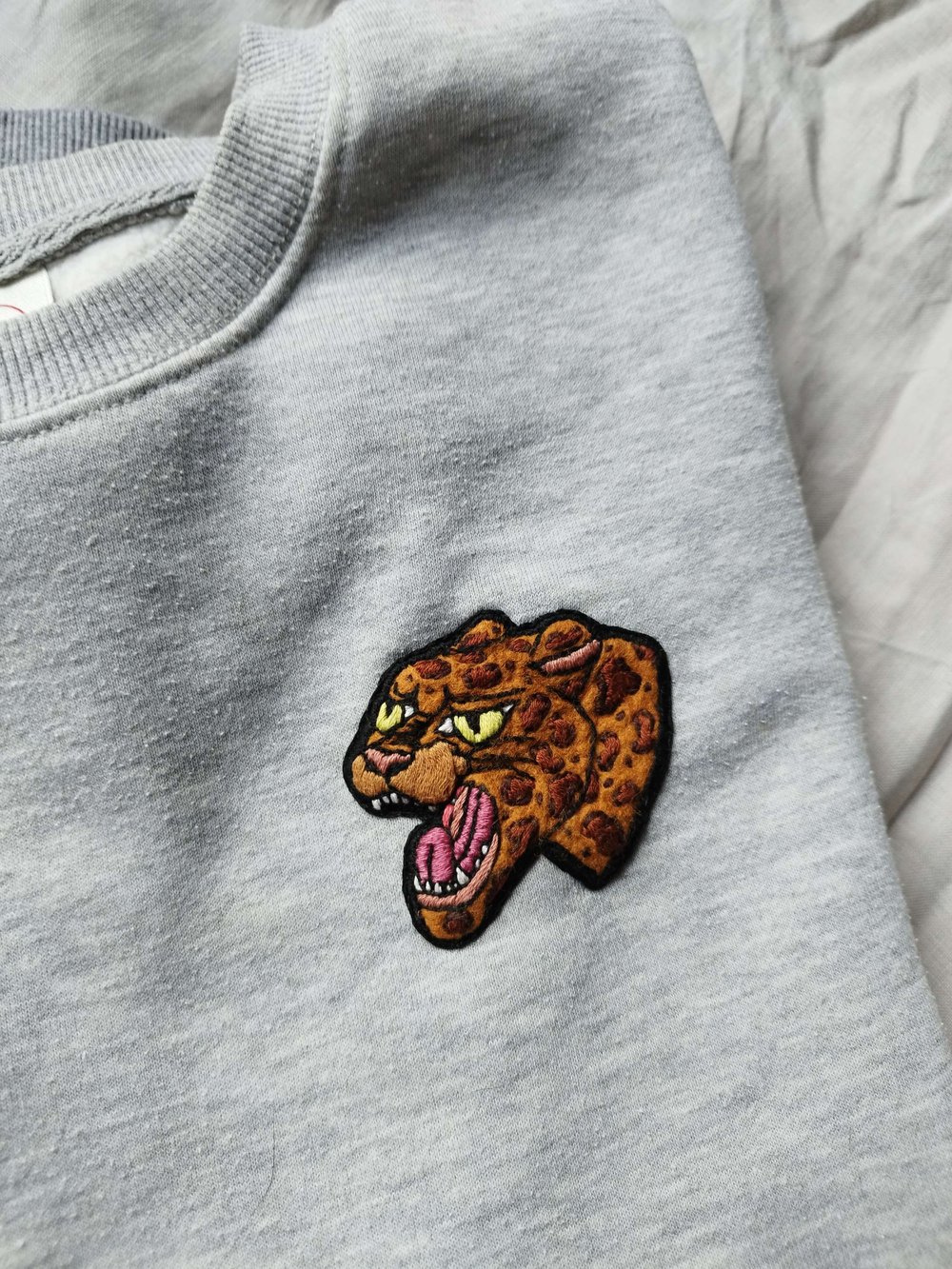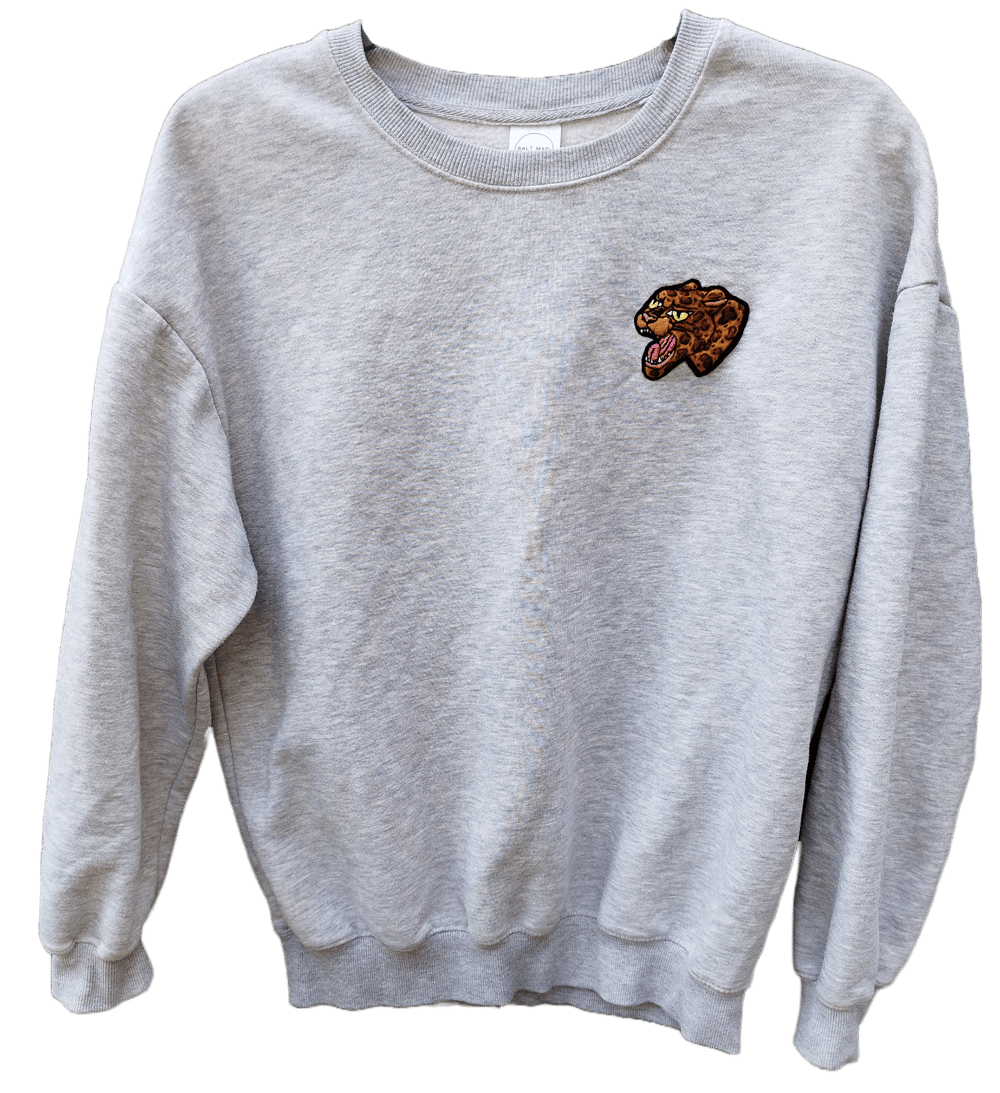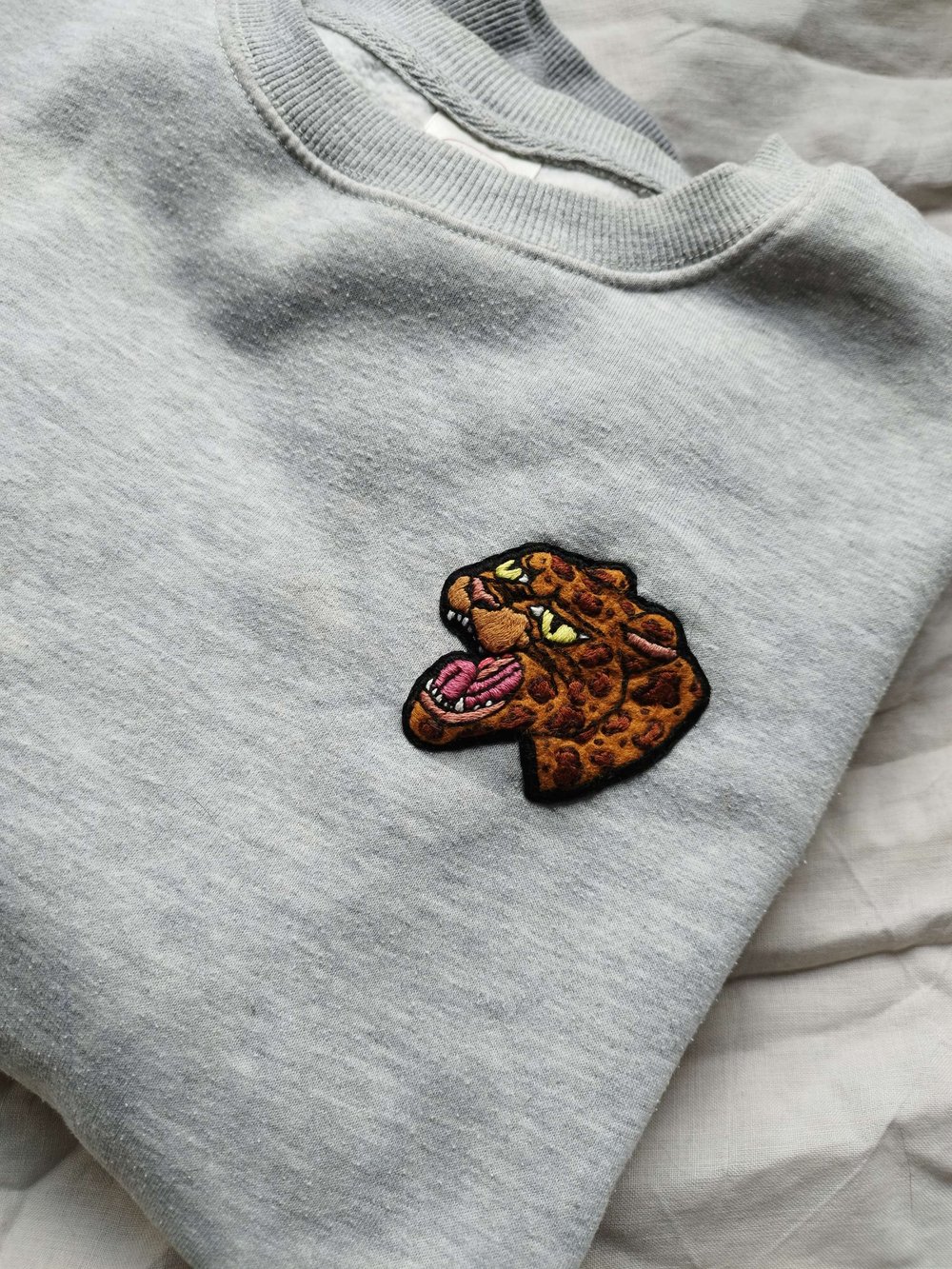 Grey, long sleeve, round neck vintage jumper, with a hand-embroidered washable felt and thread leopard head patch.
The embroidered section is backed with iron-on fabric to prevent irritation/rubbing.
Size 12-16. Length from shoulder to hem is 26.5 inches, width from armpit to armpit is 23.5 inches.
Originally from Salt Man (size 2). Composition and origin unknown.