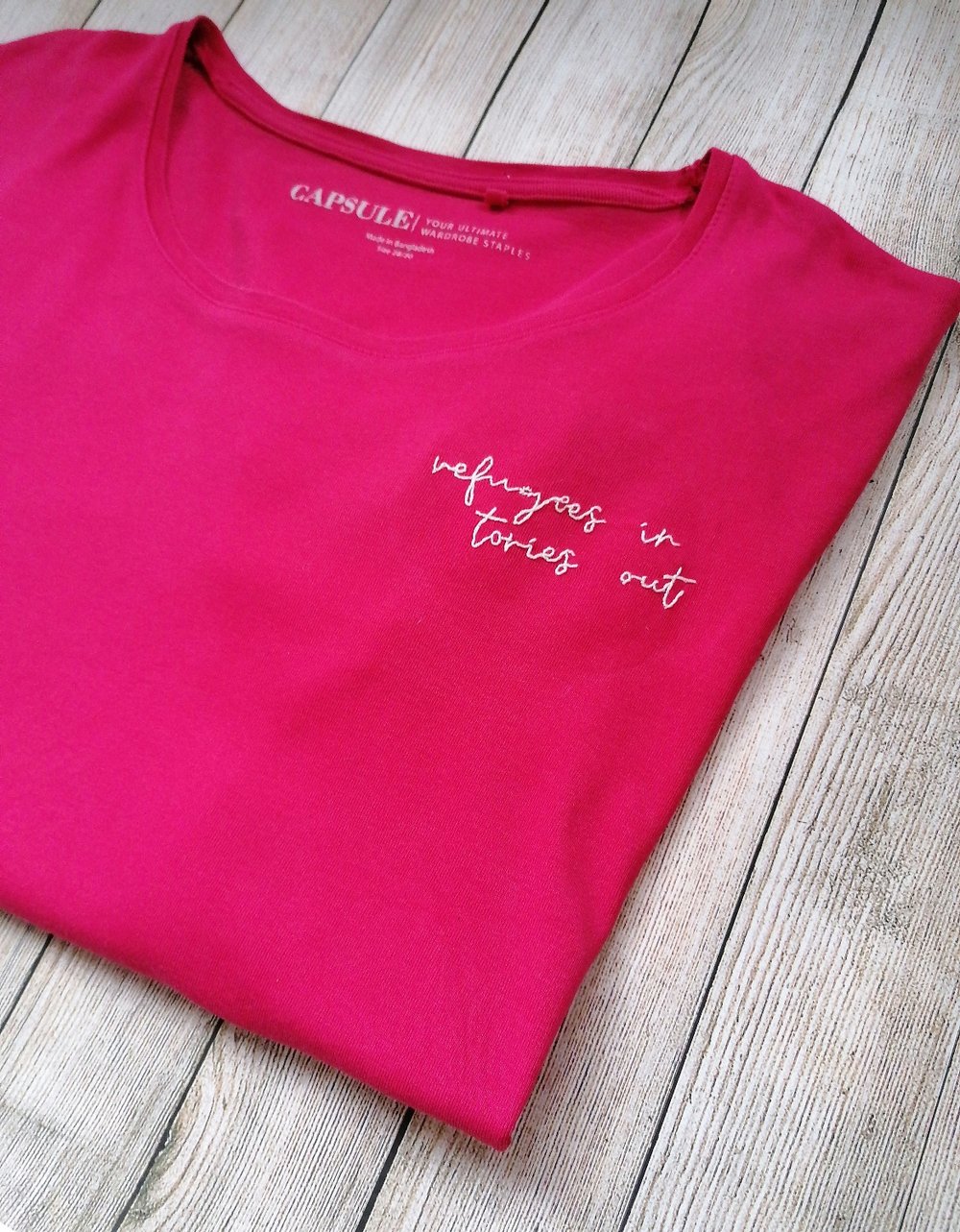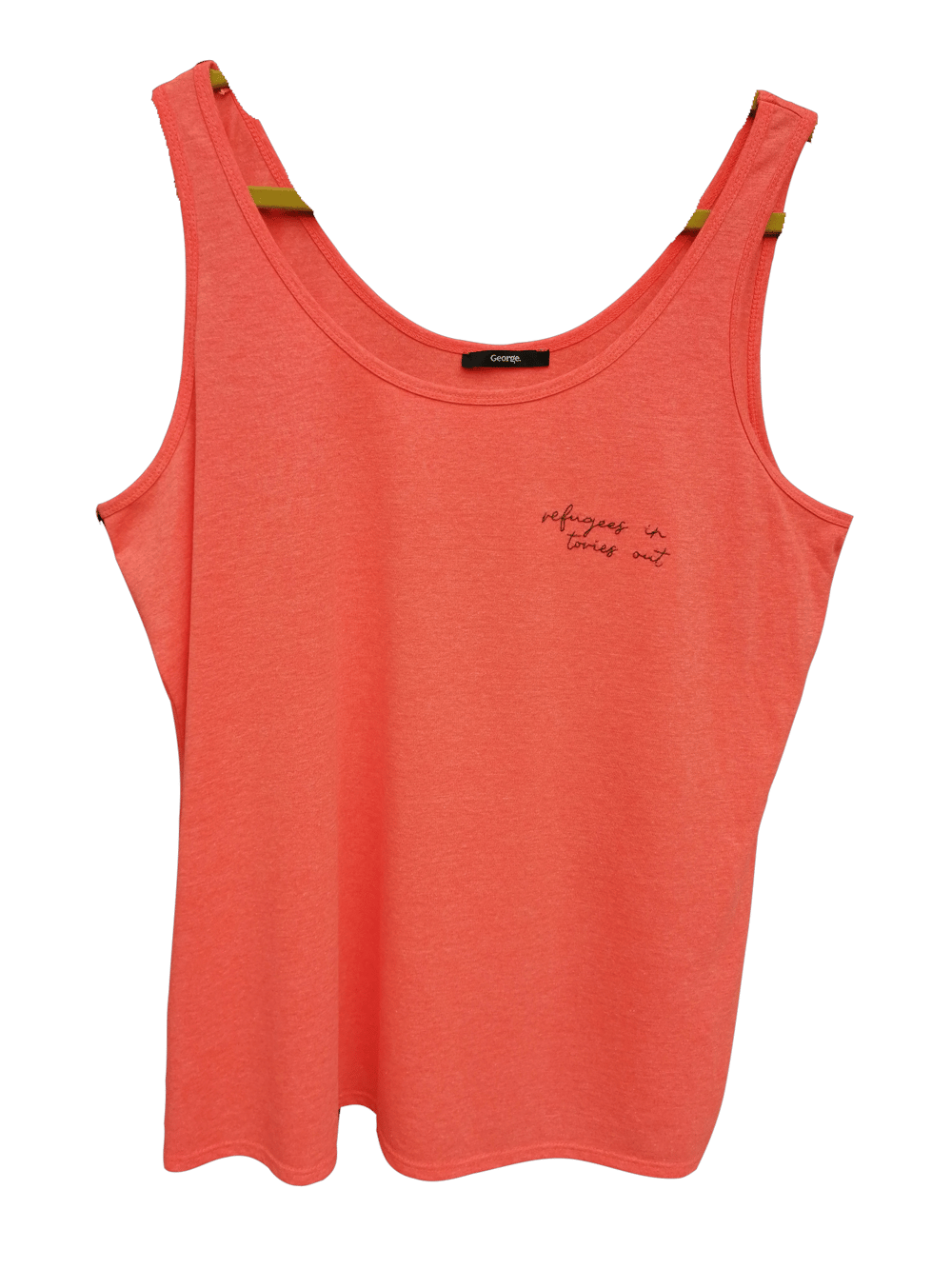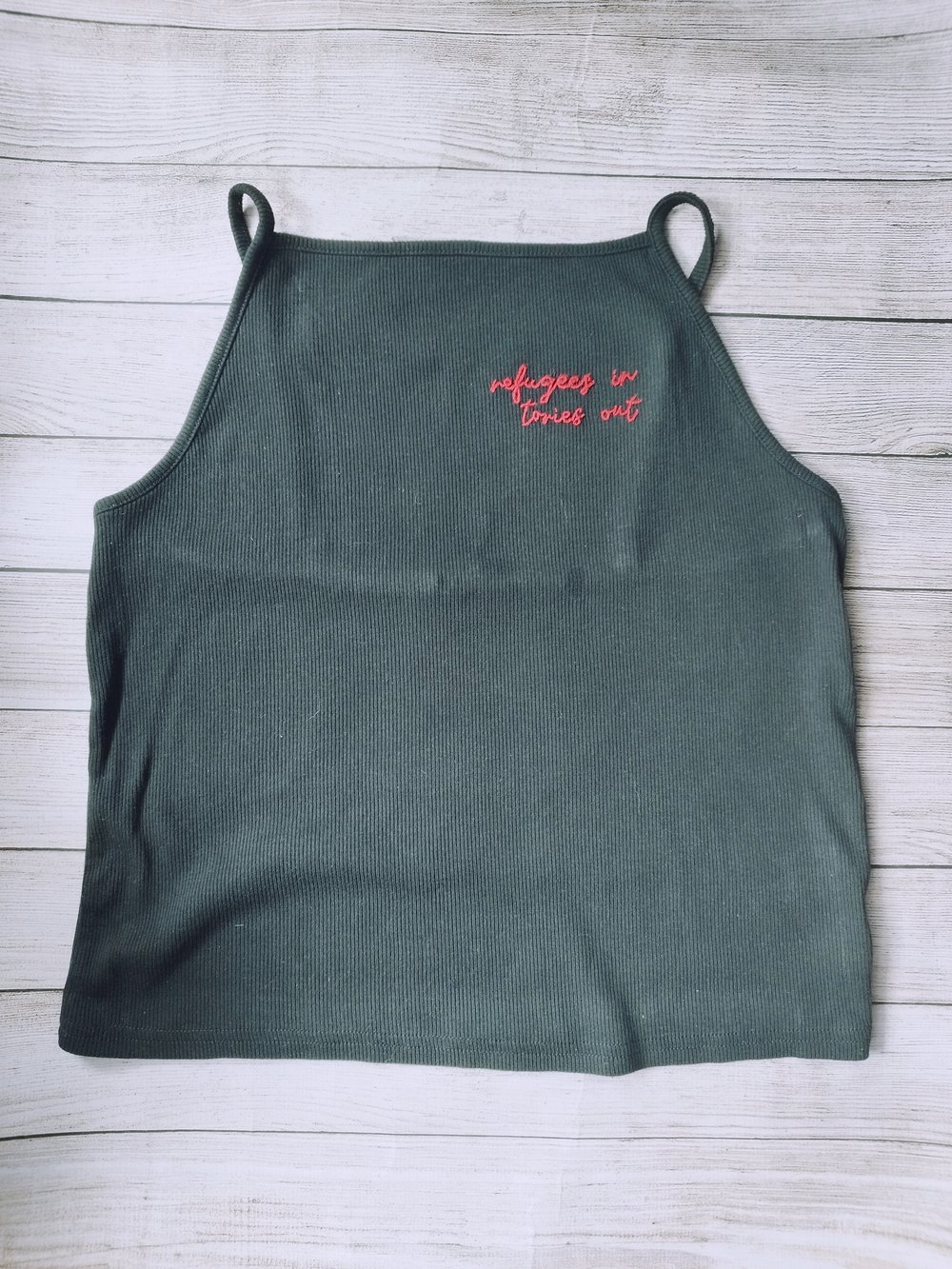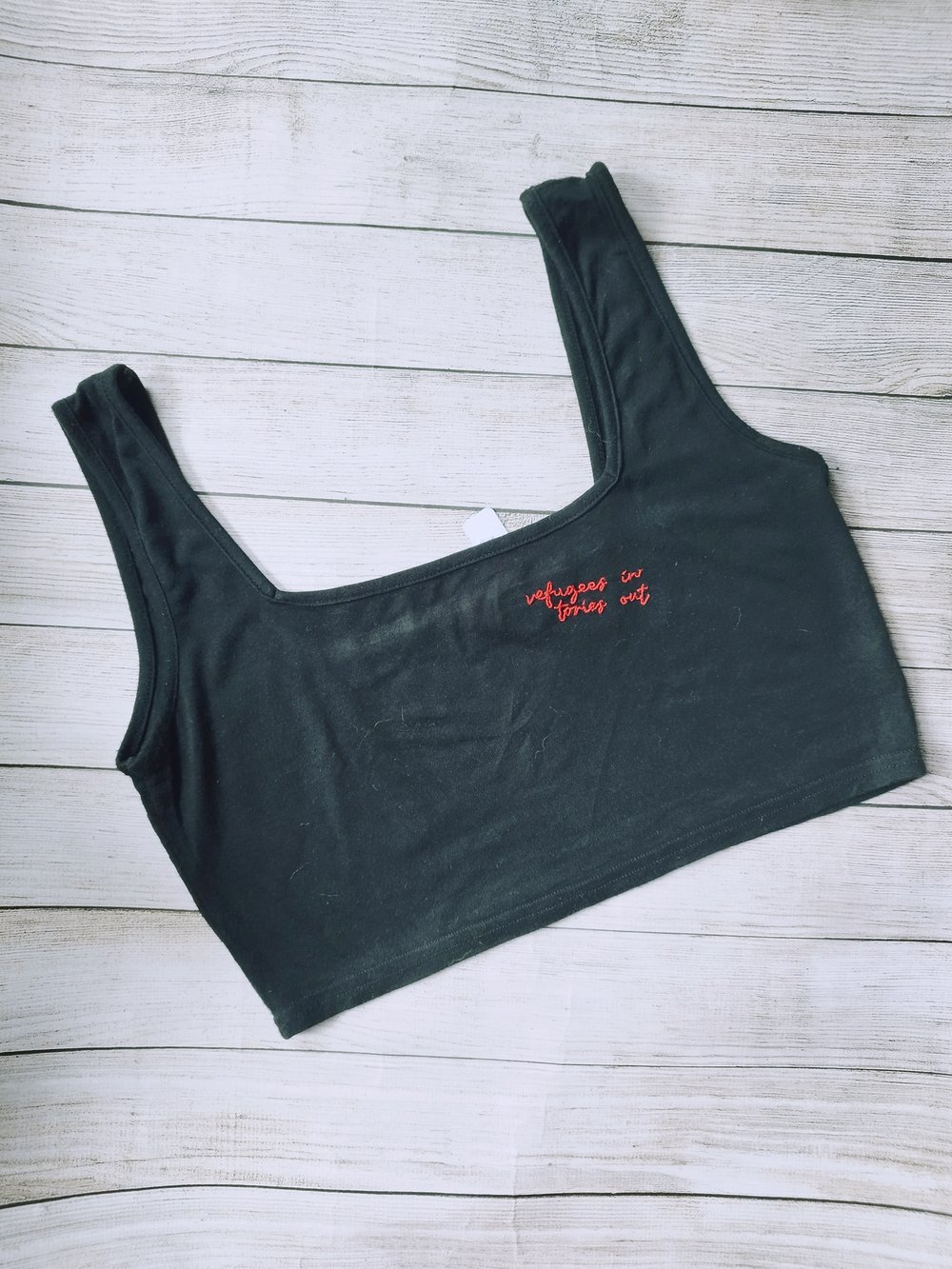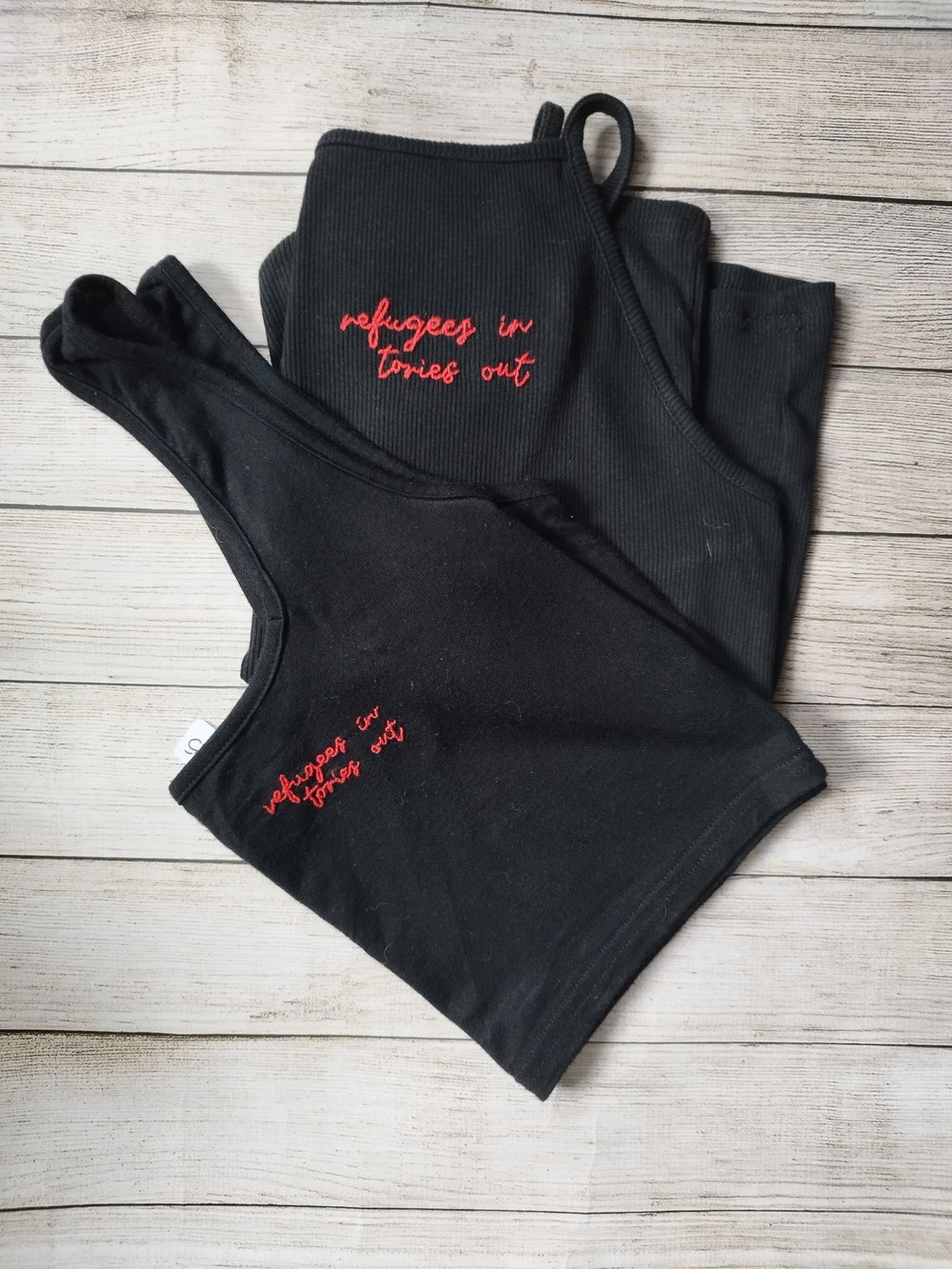 £15 from this sale is donated to a phone credit fund, allowing refugees, asylum seekers and displaced people to stay in contact with their friends and loved ones.
Hand-embroidered text reading 'refugees in, tories out' on upcycled shirts. The embroidered section is backed with iron-on fabric to prevent irritation/rubbing.
Please see sizes in options below.