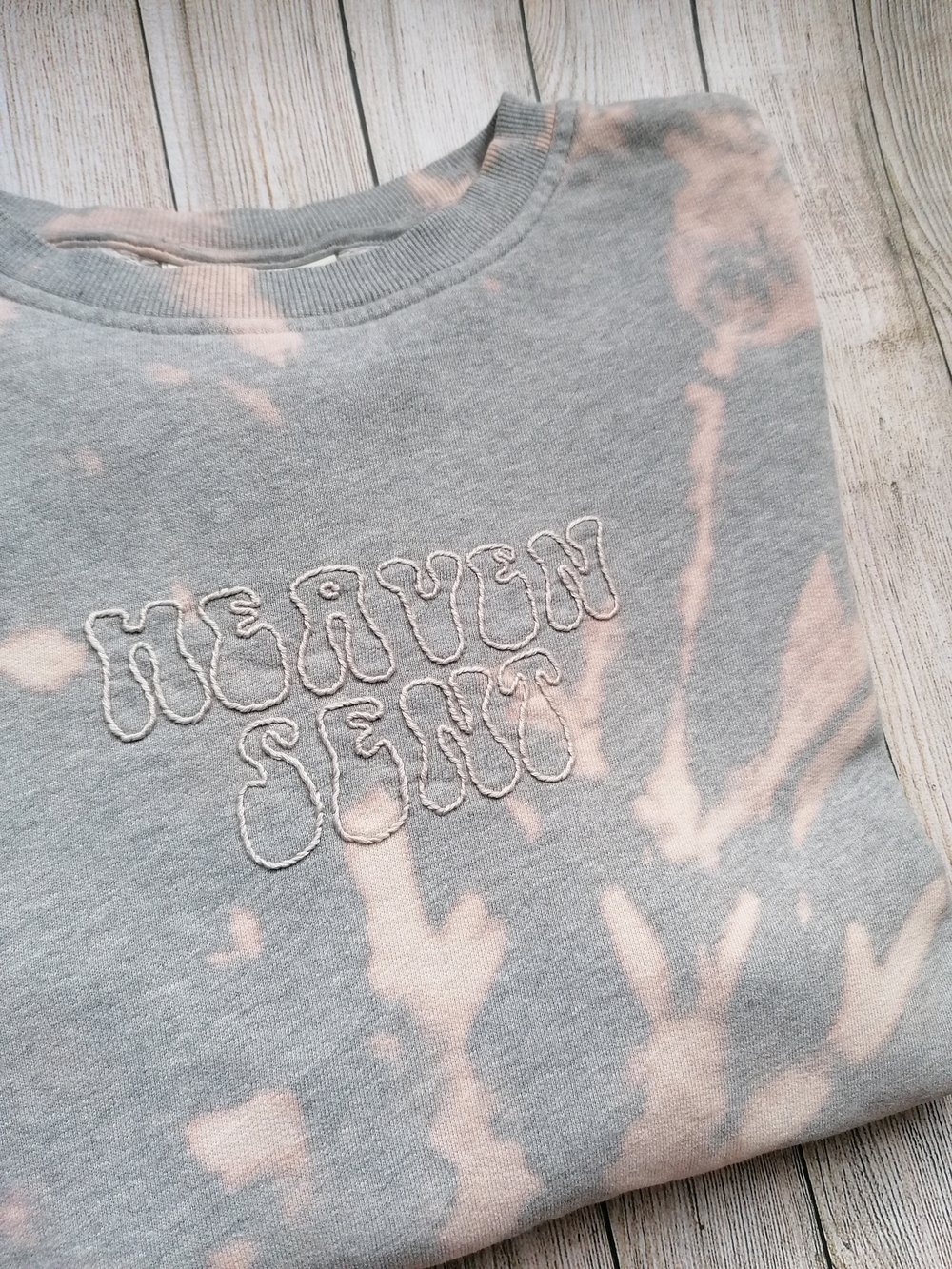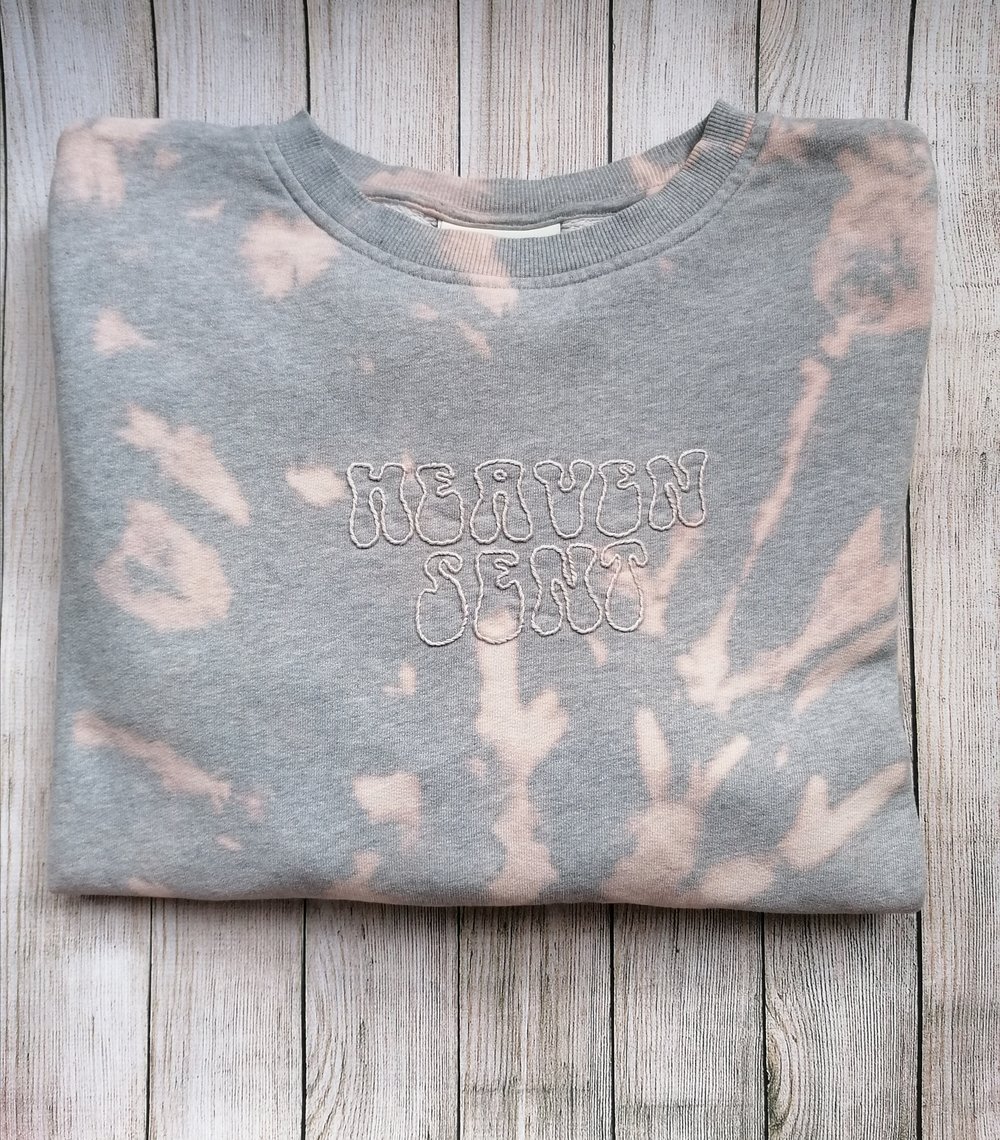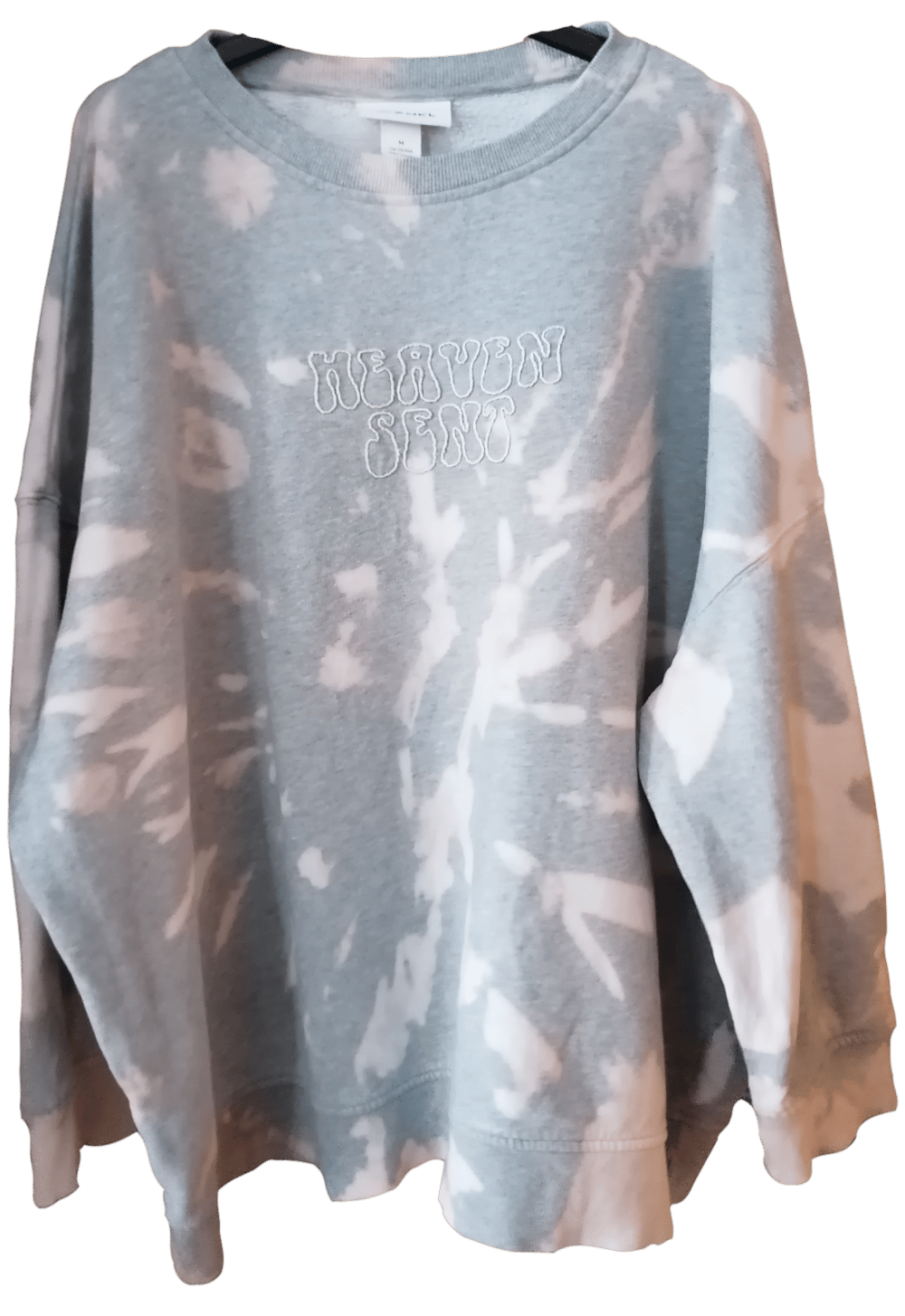 Hand bleach-dyed grey jumper, with 'heaven sent' hand-stitched in pale mink embroidery thread.
The embroidered section is backed with iron-on fabric to prevent irritation/rubbing.
Size 12-16, depending on desired fit . Length from shoulder to hem is 28 inches, width from armpit to armpit is 31 inches.
Originally from Monki (M). 100% cotton. Made in Indonesia.